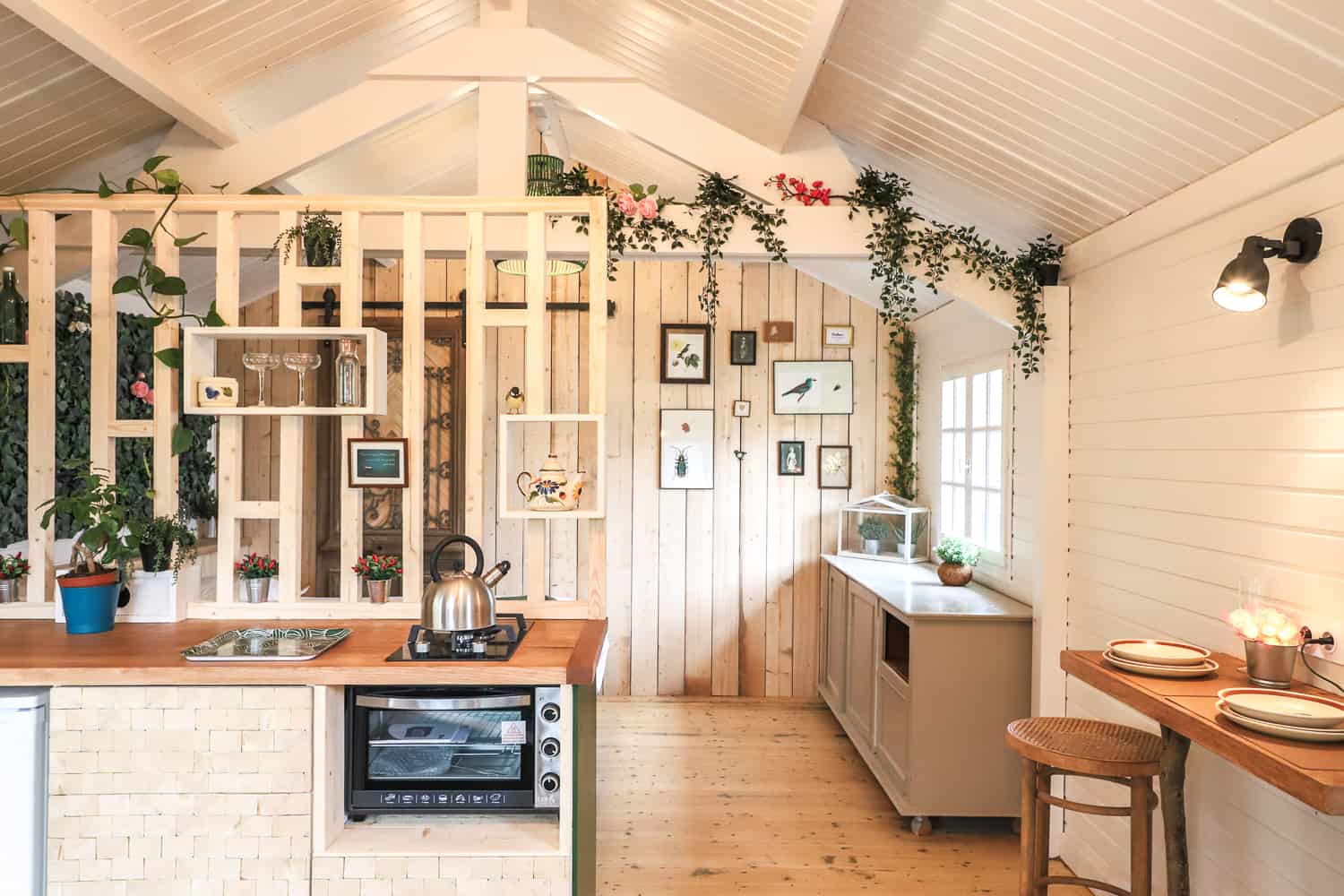 Nature & Spa Cottage
Unusual night in the countryside
Charm, authenticity, comfort, softness are the key words of this cocoon.
A guaranteed return to the roots!
Come and recharge your batteries in the heart of a green setting.
At the gates of the Swiss Normandy, 15 minutes from downtown Caen, we have created a bubble of softness just for you.
Discover the charm of the wooden cottage, restored with elegance and taste. You will be able to come and rest alone or with your partner, to enjoy a moment of self-care and well-being.
For your enjoyment, you will have at your disposal a private jacuzzi to relax in all serenity: Two lying down places with jet and air massage including back, legs, wrists and feet.
In this suite, you will also find a kitchen area with cooking plates, a refrigerator, an oven, a kettle and a coffee maker.
For sanitary reasons, we offer all kinds of accessories for intimate use that you can find in our custom-made living room area.
Your Love Box will be waiting for you in your room. Of course, you can bring your own accessories.
The studios are exclusively designed and insured for 2 people and are non-smoking.
Thanks to you. We look forward to welcoming you.
It is through our unusual experiences that we wanted to give the opportunity to the most curious of you to live them in an enriching way. More than material memories, we want you to leave with unforgettable moments together.
Some of the options can directly be added to your cart. For some wishes, you can book directly with our partners.