The Shaman Studio
Theme gite in Caen
Reconnecting to your intuition, listening to your five senses, this is what the universe of this room offers you.
This room is entirely dedicated to the ancestral art of shamanism and offers you different ways to dive into this special atmosphere. You will have at your disposal oracle cards allowing you to realize your own drawings, but also various initiatory readings or games allowing you to immerse yourself in this spiritual universe.
Come and live a unique experience of which only you are the master.
In this suite, you will also find a kitchen area with a stove, refrigerator, oven, kettle and coffee maker.
We also offer you the possibility to choose your own personalized formula by selecting your dinner and breakfast.
In the bathroom, you will find a shower.
The rooms are exclusively designed and insured for 2 persons and are non-smoking.
Thank you. We look forward to welcoming you
The rooms are exclusively designed and insured for 2 persons and are non-smoking.
Thank you. We look forward to welcoming you.
It is through our unusual experiences that we wanted to give the opportunity to the most curious of you to live them in an enriching way. More than material memories, we want you to leave with unforgettable moments together.
Some of the options can directly be added to your cart. For some wishes, you can book directly with our partners.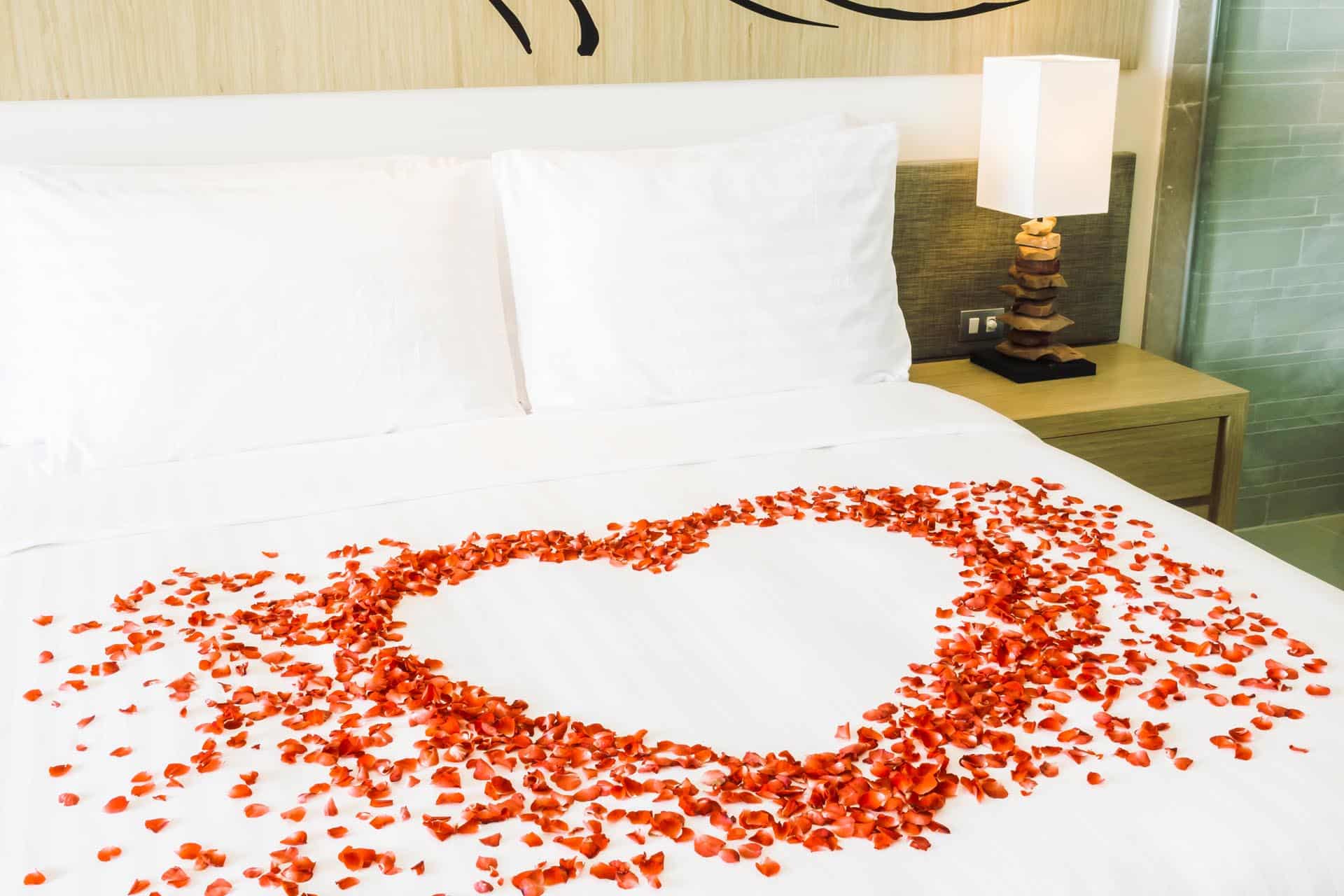 Our customers recommend it 
Elise  for the Shaman Studio: "The apartment is very pleasant, well equipped, very clean and extremely well located in the city center of Caen. The host service was very pleasant and flexible. I highly recommend it. Thank you!"
Benoit  for the 50 shades studio : " An unforgettable experience in an exceptional place. Everything is done for the pleasure of the couple. Comfort, cleanliness and impeccable service. We will come back…."
."
Patrice & Nathalie  for the Nature & Spa cottage:  : "We had an excellent stay at Charline's, she's discreet and very receptive. The suite is very clean and quiet. The jacuzzi is great, as well as the small garden. In brief, a dream stay."
Nicolas for the Viking studio : "A housing how to say….Magnificient. The pictures speak for themselves, one would really believe like in a Viking time, completely transported in time! The accommodation was very well furnished, nothing to complain about, clean and also close to downtown. Thank you again to our host.
Alexis for the 50 shades studio : ""Perfect night with my lover in a very pleasant place. Cleanliness, atmosphere, small intentions, everything is there to relax. Icing on the cake, the team is very attentive and listening.
Jeanne for the Shaman Studio: :" A timeless place that keeps its promises! The subtle and sophisticated decoration as well as the availability of multiple books and games on the theme of spirituality are an opportunity to escape and recharge your batteries. Moreover, the accommodation is particularly clean. Thank you!
."