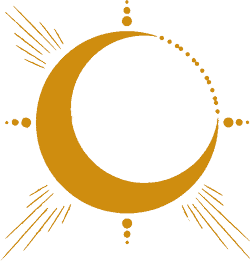 Our idea, our concept in a few lines.
I am from Caen and my husband is Breton. We wanted to create a bed and breakfast in Caen allowing our guests to
live an unforgettable experience.
.
It is because of the unusual experiencesthat we have lived, that we wanted to give to the most curious of you, the opportunity to experience them in an enriching way. More than material memories, we want you to leave full of unforgettable moments together.
We then meditated on what nourishes this desire to live such experiences. Curiosity was the common element of the different experiences. And yes, to discover, approach a new universe, unknown, in order to be enriched with new knowledge and new sensations is what motivates us and this is what we wanted to share through this project.
We thought about three universes that could be related to love, because love is the main fuel in our lives. This brought us to these 4 themes.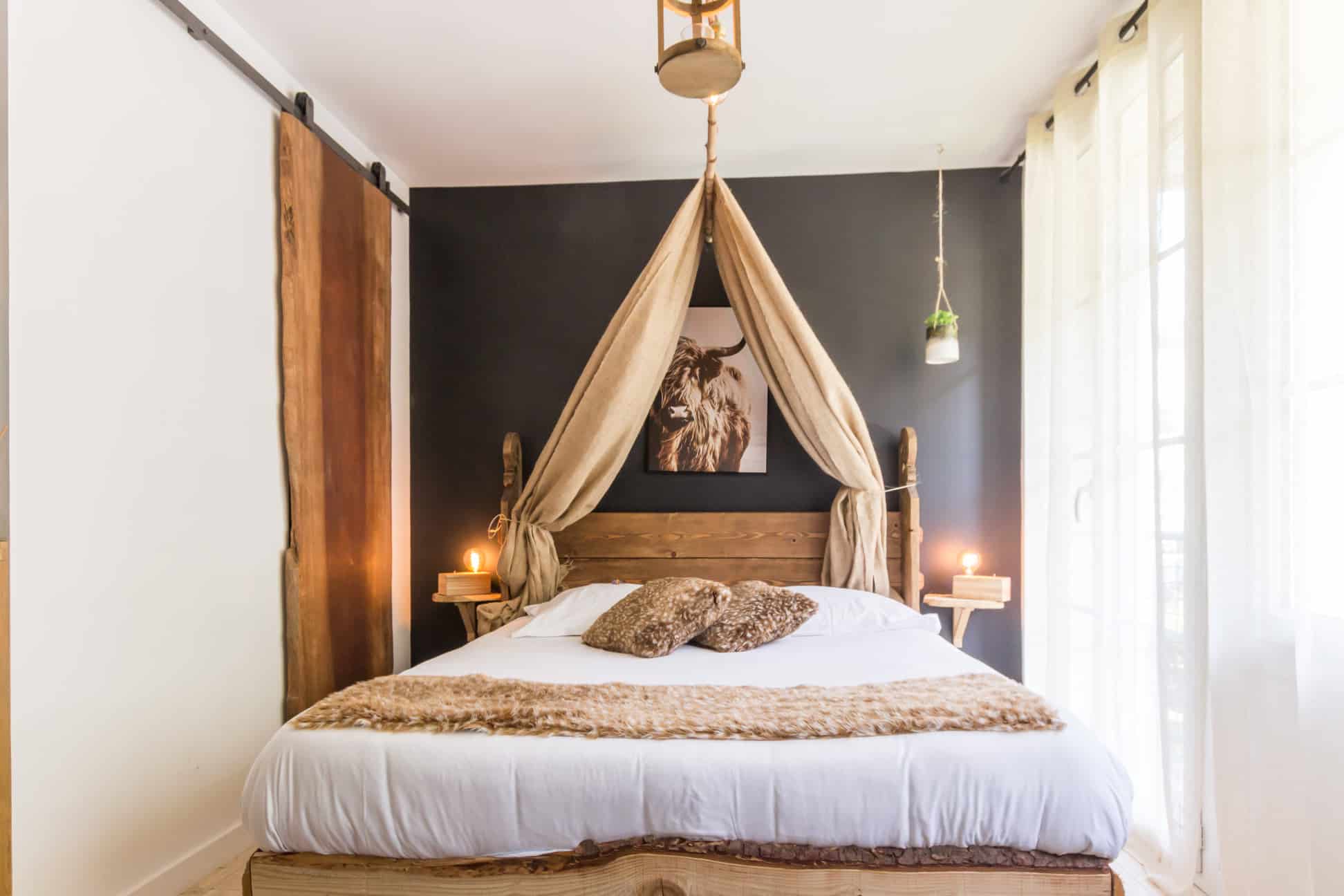 The Viking theme, for the love we have for our city, its history and those of the Vikings and all the pleasure we have in rediscovering it regularly and enjoying all the pleasures it offers us
The Shaman theme reflects our philosophy of life and the fact of living in love for others and love for oneself. But also the close link that we have with nature as a whole, plant and animal as well as the connection to the earth.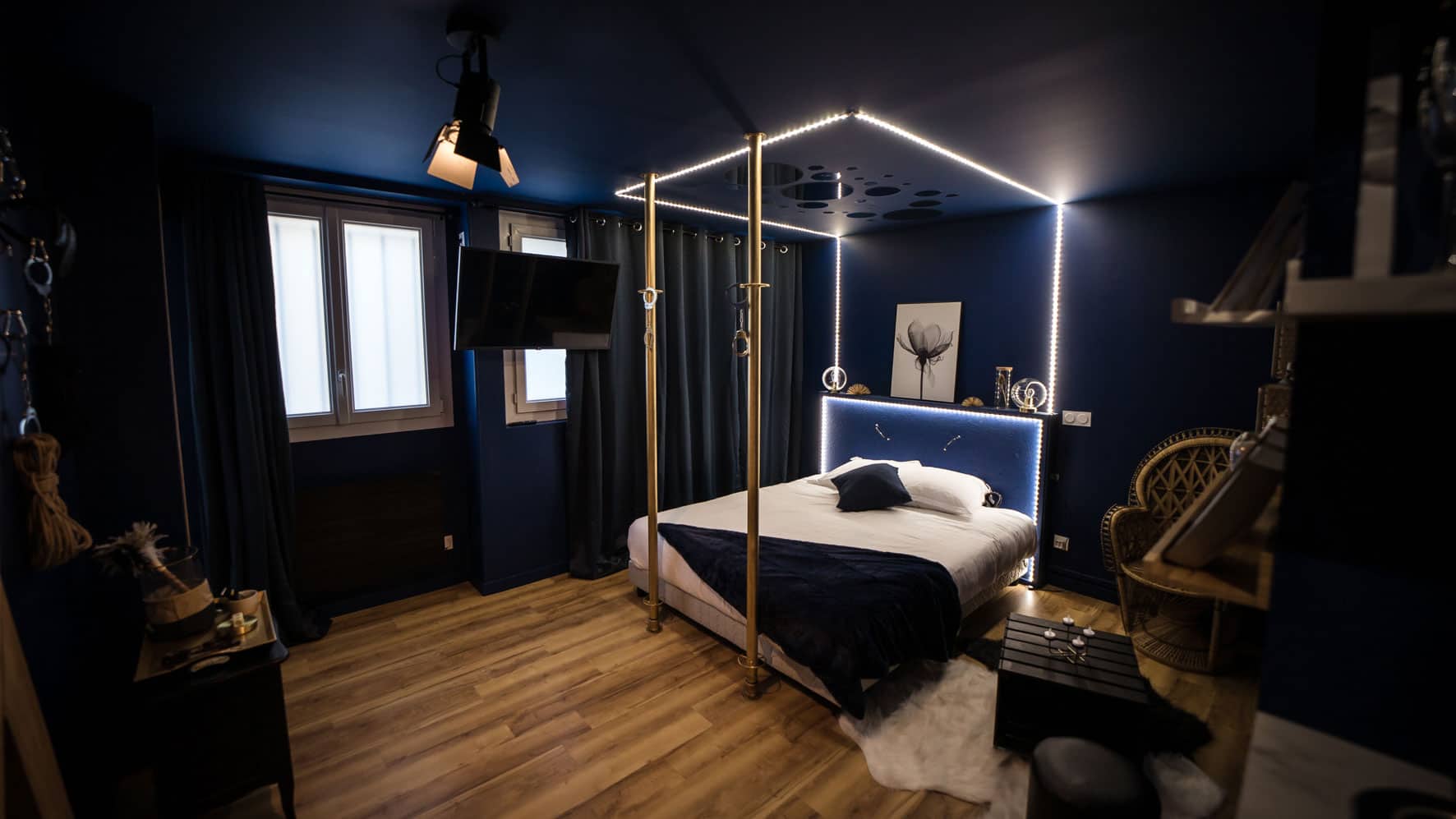 The 50 Shades theme offers us another way of conceiving love. It will allow, according to us, to bring "spice" to a couple, but also to strengthen the complicity or to arouse surprise and the discovery of new horizons.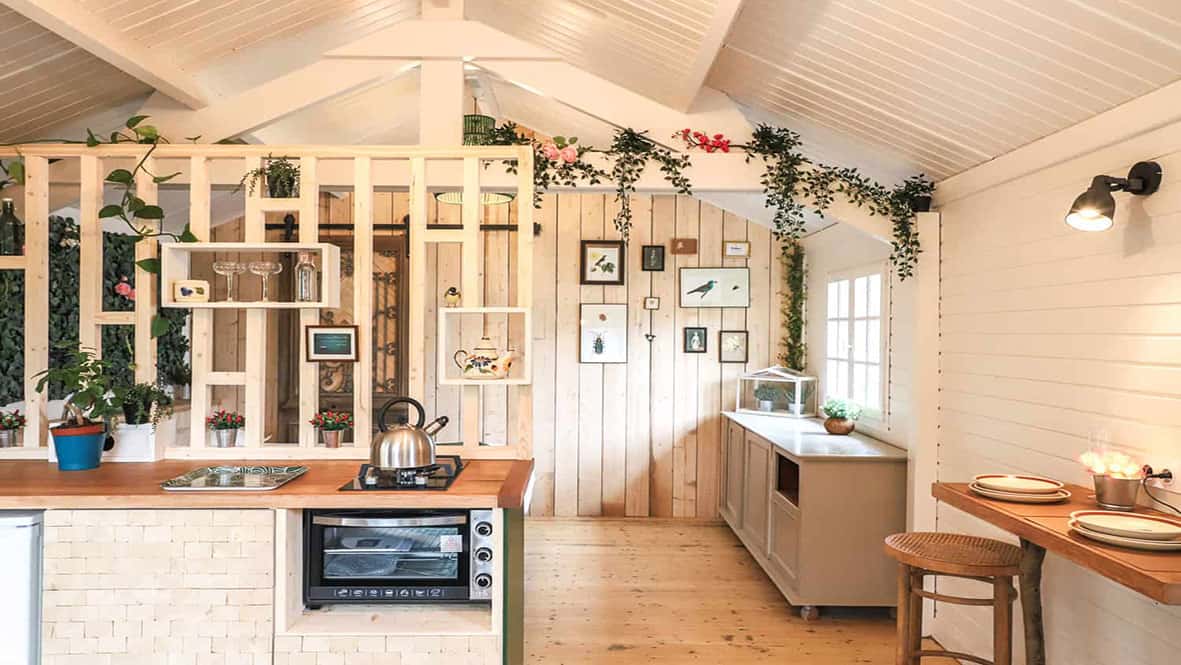 Le Chalet Nature & Spa est pour nous le lien direct avec la nature dans son état le plus originel. Nous avons conçu ce chalet afin de revenir à l'essentiel, se reconnecter à notre essence; la Terre.  Ici nous vous invitons à un retour à soi, un retour à vous.
Some of the options can directly be added to your basket, for some wishes, you can directly book with our partners.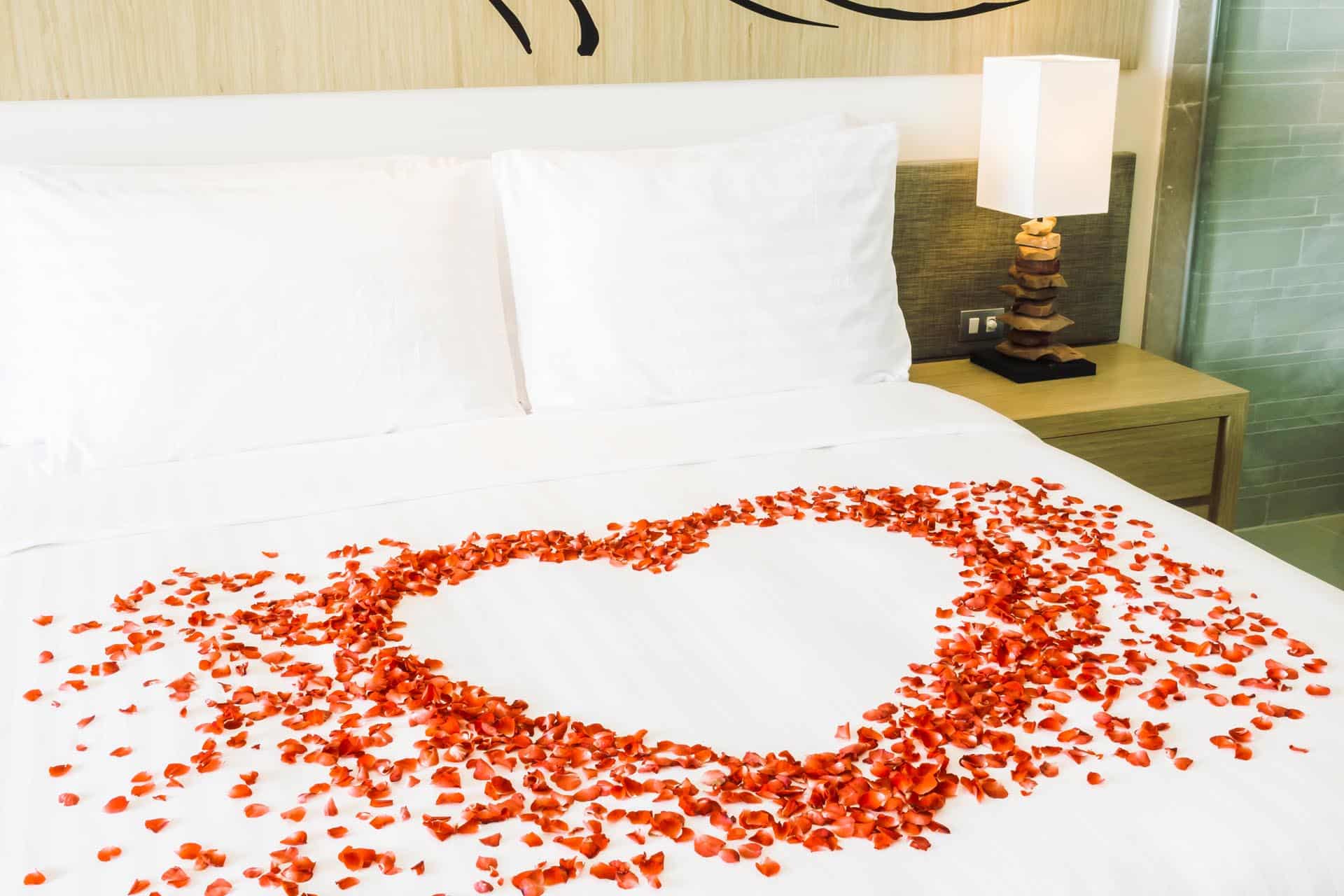 Our customers recommend it 
Elise  for the Shaman Studio: "The apartment is very pleasant, well equipped, very clean and extremely well located in the city center of Caen. The host service was very pleasant and flexible. I highly recommend it. Thank you!"
Benoit  for the 50 shades studio : " An unforgettable experience in an exceptional place. Everything is done for the pleasure of the couple. Comfort, cleanliness and impeccable service. We will come back…."
."
Patrice & Nathalie  for the Nature & Spa cottage:  : "We had an excellent stay at Charline's, she's discreet and very receptive. The suite is very clean and quiet. The jacuzzi is great, as well as the small garden. In brief, a dream stay."
Nicolas for the Viking studio : "A housing how to say….Magnificient. The pictures speak for themselves, one would really believe like in a Viking time, completely transported in time! The accommodation was very well furnished, nothing to complain about, clean and also close to downtown. Thank you again to our host.
Alexis for the 50 shades studio : ""Perfect night with my lover in a very pleasant place. Cleanliness, atmosphere, small intentions, everything is there to relax. Icing on the cake, the team is very attentive and listening.
Jeanne for the Shaman Studio: :" A timeless place that keeps its promises! The subtle and sophisticated decoration as well as the availability of multiple books and games on the theme of spirituality are an opportunity to escape and recharge your batteries. Moreover, the accommodation is particularly clean. Thank you!
."